The 9 Typical Coffees for 9 Different Countries Around the World
Today, I will take you around the world to learn about the typical coffees for each country. With each delicious cup of coffee with local style, will make you ecstatic in the diverse and rich coffee world.
Below are the names and flavors of each cup of coffee representing each country that you should try once when traveling in those countries.
1. Portugal- Mazagran
The typical Portuguese drink is different from the coffee standards of every country in the world when it combines the pure bitterness of coffee beans and the sour taste of lemons.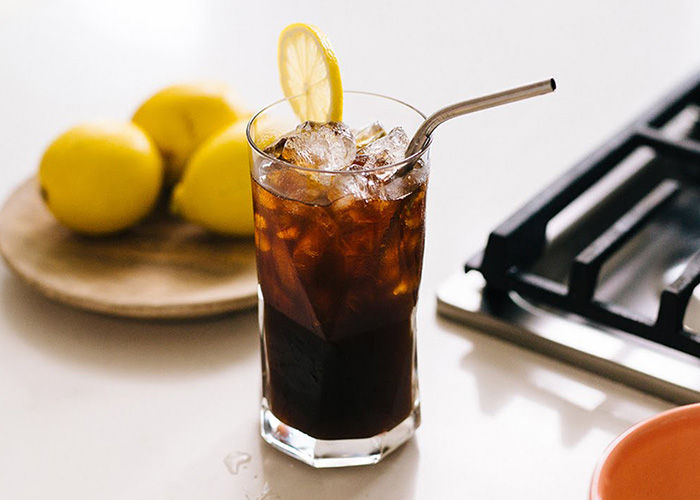 2. Germany – Eiskaffee
This German specialty drink combines cold coffee with vanilla ice cream, and it's a nutritious drink that appeals to even the most weary of people. Look for Eiskaffee in cafes or ice cream shops in Germany.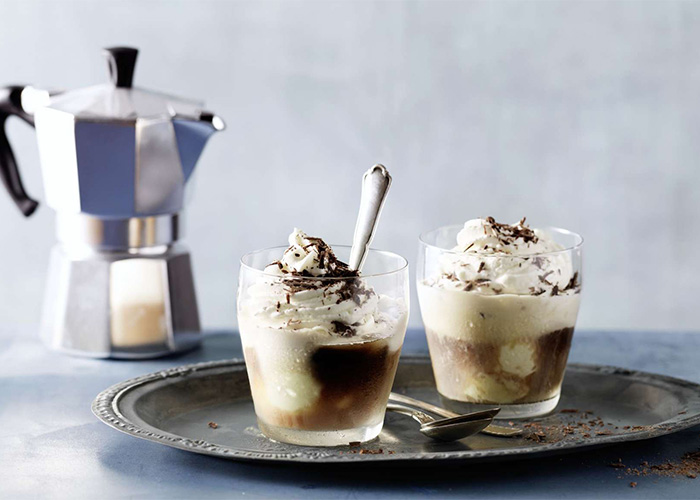 3. Vietnam – Iced Milk Coffee
The typical Vietnamese simple drink is present all over the world, but it is more special when enjoyed in its own homeland. Traditional ground coffee is made with a filter (called filter coffee in Vietnam), then mixed with sweetened condensed milk and ice. Foreign visitors to Vietnam often have a strong impression with cups of iced milk coffee.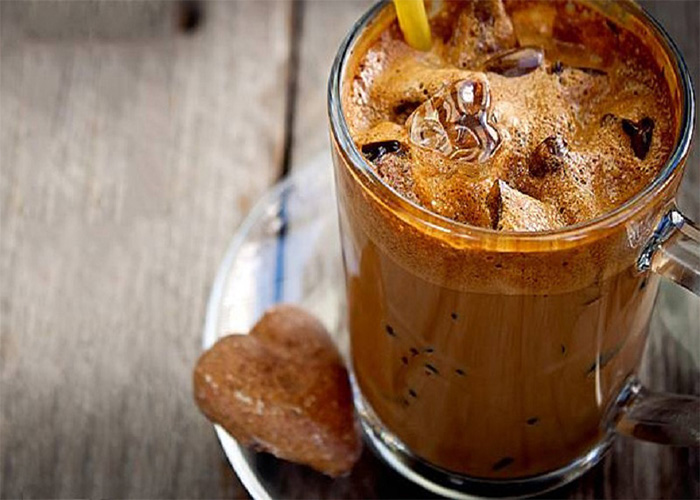 4. France – Café au Lait
The French usually start the day with a cup of hot coffee with milk served in a cup large enough to be dipped with a baguette or a croissant. Café au Lait is usually made by adding hot milk to an espresso. This type of coffee is often used for breakfast and is hard to find in coffee shops.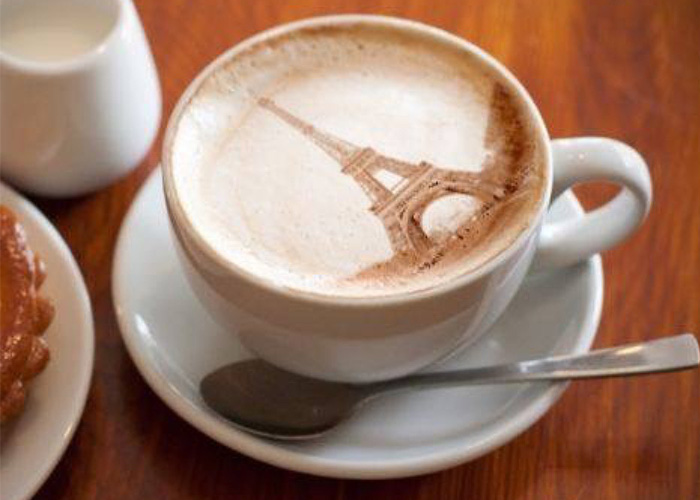 5. Greece – Frappé
Frappé coffee (Greek frappé or Café frappé) is a Greek foamed iced coffee made from instant coffee. This coffee is one of the most popular drinks in Greece, especially during the summer, and is known as the "national coffee" by the Greeks.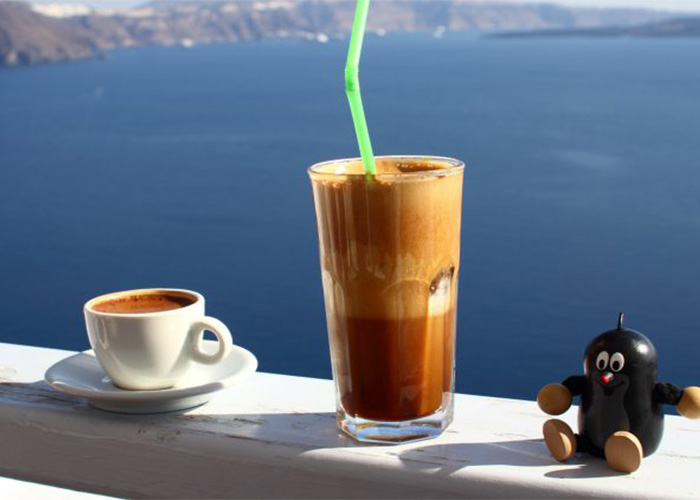 Greek Frappé is a cold drink made from instant coffee, cold water, sugar and condensed milk. Frappé recipe is quite simple, just need one or two teaspoons, water, ice, sugar, add condensed milk if desired, then use a hand mixer to shake vigorously to create foam and give ice cubes. with cold water in a glass. In coffee shops, Frappé is usually quite bold and relatively strong. When drinking, the Greeks often add water to dilute and also to prolong the sip time.
6. Hong Kong – Lover's Coffee
Coffee enthusiasts can find the soul of Asia through a cup of "lovely" coffee. It is a unique combination of coffee, condensed milk, red tea (or milk tea), can be sprinkled with some fresh flowers. Hong Kong people think that coffee is a hot drink, and tea is a cool drink, combining the two will create a balance for the body. Love coffee, with the characteristic bitter and strong flavor of coffee, along with the taste of tea, interspersed with the light sweetness of sugar, blends together like the taste of love.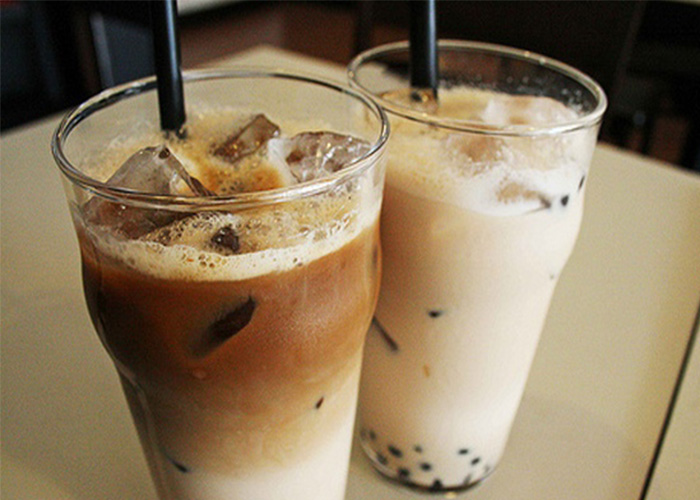 7. Italy – Moroccan
A cup of Italian Marocchino cannot be complete without Espresso, full-fat milk and cocoa powder.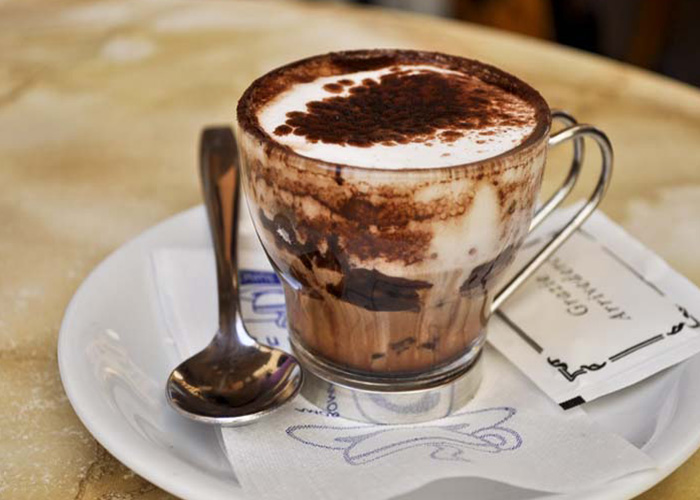 8. Austria – Kaisermelange
Eggs and honey when combined together easily cause bloating and indigestion, but in Austria, people especially grind egg coffee with honey.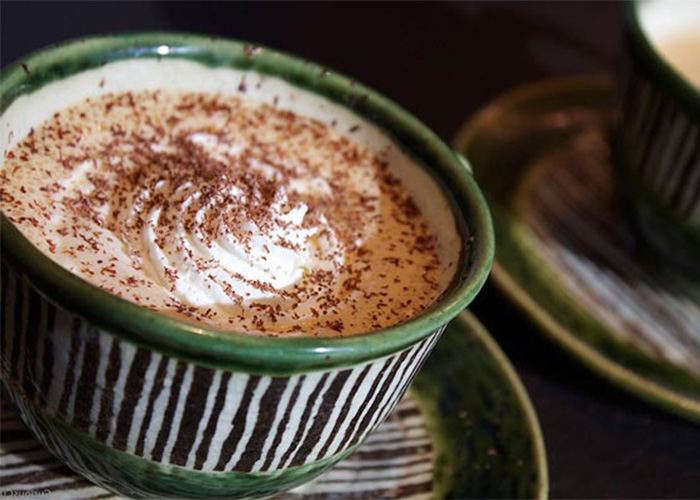 9. CH Ireland – Irish coffee
With just a little variation with whiskey and fresh cream, you will have a cup of typical Irish coffee for yourself.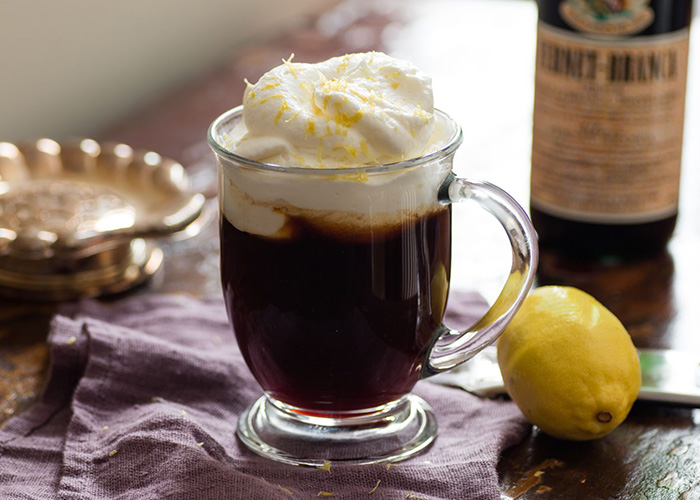 It's interesting, isn't it? I hope that the article about the typical coffees of each country will bring you interesting experiences