How to Make Banana Coffee in Just 5 Minutes
Coffee today is varied with many different recipes to serve the preferences of customers. There are many ways to make it, but I want to share with you the easiest way to make coffee at home with ingredients available in your kitchen. With just 5 minutes, you will have the most attractive banana milk coffee. Please follow this article.
Banana milk coffee has a special sweet, warm and delicious taste. This is a dish used by many people to recharge for a new day and use it every cold morning.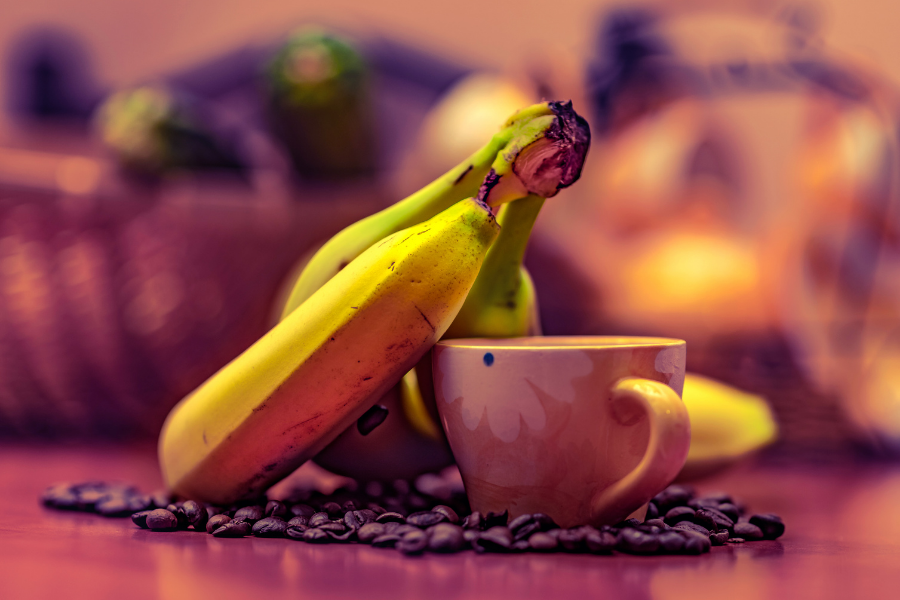 Banana coffee ingredients:
– Coffee: 200ml of freshly brewed coffee water
– Ripe banana: 1 fruit
– Milk: 250ml Skimmed milk
– Sugar: 1 tablespoon
– Cinnamon: 1 teaspoon
– Servings: 2 large glasses
– Calo: 144 kcal
How to make banana coffee
Step 1: Mash a ripe banana in a bowl with 1 tablespoon of sugar.
Step 2: Use a pot and heat the mashed banana over low heat until the sugar dissolves, gradually add a little milk, then a little cinnamon.
Step 3: Use a blender to blend the banana mixture until completely smooth, then add a little milk and pour over a freshly brewed hot coffee.
This recipe is for cold weather days, but for hot seasons you can add ice to serve your taste.
Note:
It is best to use a very ripe (almost completely black) banana for this.
– If you don't have a high-powered blender, try using a sieve when pouring the milk into the cup to make sure there are no lumps.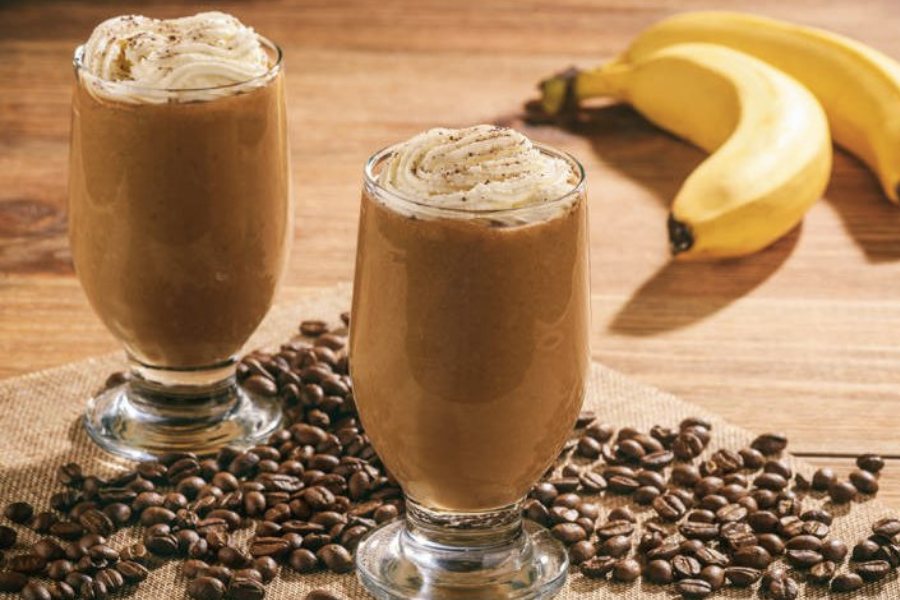 In cold weather days, having a cup of this banana milk coffee is the best thing, the warmth and sweet taste plus the coffee will warm your stomach and keep you awake to get the job done. mine.
Hope the above recipe will help you have another delicious dish for yourself, don't forget to share this unique recipe with your friends and relatives, it will make you satisfied